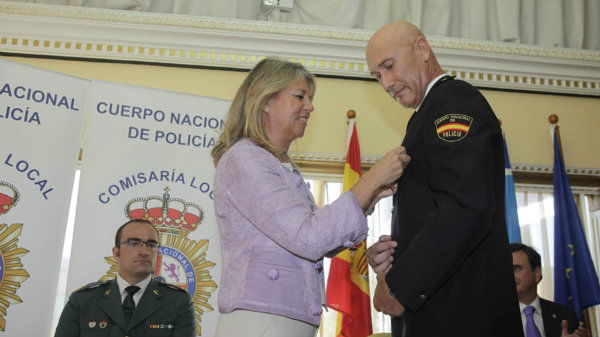 THE number of crimes in Marbella dropped by seven per cent last year.
Police efficiency also increased 3.5 per cent, Marbella Chief Police Officer Daniel Salgado said.
"Despite national safety figures leaning towards opposite directions," Chief Officer added, "the city is safer now."
He pointed out the crime rate drop figures during a commemorative event in Marbella, marking the National Police Day. He was decorated with a medal, along with inspector Juan Blanco and local veteran Juan Ortiz.
"These good crime rates are not only a particularly positive sign in a complicated climate. They also reflect good co-operation between the different police departments and the City Hall," Mayor Angeles Muñoz said in her speech.
"As a result of this co-operation, we started the San Pedro de Alcantara police station. And soon we will be able to open a new Tourist Information Office, as well as a new Immigration office," she added.
This will be located in the current police premises at Marbella's La Patera neighbourhood.