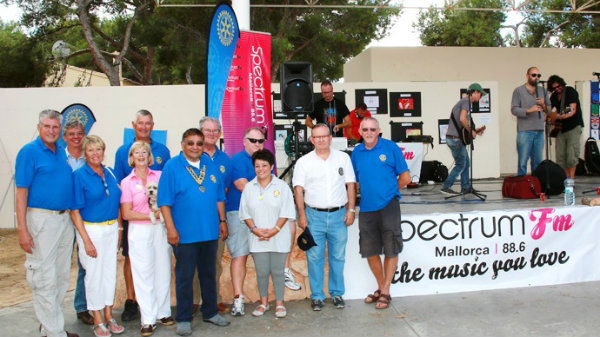 SPECTRUM FM held a free concert at the Plaza Europe in El Toro following the Rotary Club of Calvia annual sponsored Walk for Those Who Can't.
Hundreds took part in the walk around El Toro to help raise Rotary funds for local children's charities.
Laura Penn, Hans Hagenouw and Sarah Mullis from Spectrum FM hosted the concert which feaured local performers Adrian Flatley, Emil Bendixen, Chaz Stapley, Leapy Lee and the bands Cuckoo And Storm.