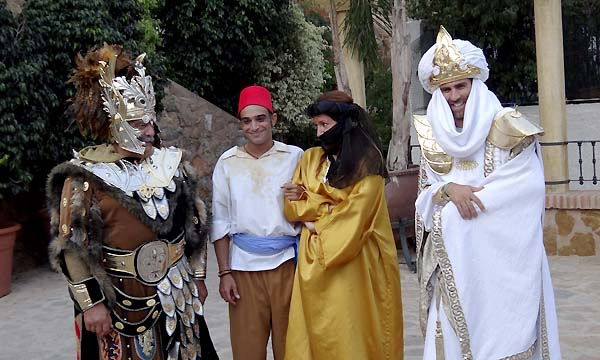 MOJACAR Tourism Office provided a guided tour of Mojacar Pueblo last Friday night showing what the Moors & Christians had dome for the area in a series of one act plays and shows.
It was an extremely informative trail although fairly hard on the legs walking from La Fuente right to the new Plaza Fronton at the top of the village. I am now however in possession of many more short cuts than I knew before.
If you get the opportunity to experience this tour I urge you to do so. A decent understanding of Spanish is required. Details from www.mojacar.es  To see the complete album of photographs please like our facebook page 'Spectrum FM Costa Almeria'.