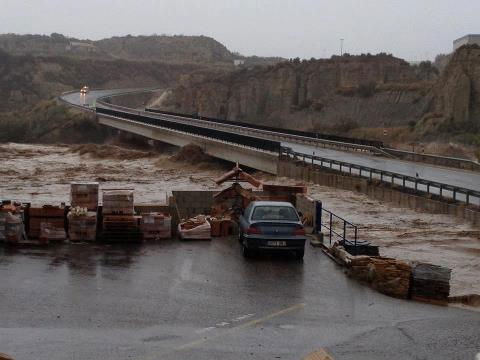 THE death toll from flooding in southern Spain in the past few days has risen to 11. 
Five are from the Murcia Province, four from Almeria and two in Malaga. 
The body of the 52-year-old British woman reported missing in Almeria has also been found. Diana Dudas ran a hairdressers and holistic therapy shop in Vera. She has lived in Spain for several years and has a Spanish husband.
Five people who were reported missing have been found alive.
The flooding disruped road and rail travel with many lines and bridges impassable.
The heavy rains which started yesterday (Friday) morning are expected to continue with the front moving north to Catalonia and the Balearic Islands.
Click here to see the previous article related to this story.
Meanwhile, a tornado swept through a fair ground in Gandia in the Valencia Region, toppling a Ferris wheel and injuring 35 fair workers as the fair was closed to the public at the time.