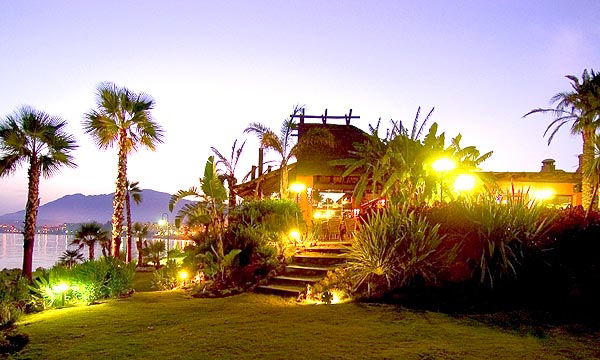 A COSTA DEL SOL restaurateur is warning others of a power bill scam. Scarlett Smits was informed by telephone that she had a €4,760 Endesa bill outstanding which needed to be paid immediately to avoid being cut off.
"I was stunned as we were not behind on payments and we have a direct debit with Endesa," said Scarlett, General Manager of the Tikitano Beach restaurant and lounge in Urbanization Guadalmansa, Estepona. 
The caller claimed reminders had been sent, but that a meter reading in June had shown too little had been paid for the past year so the bill was to 'even out' the difference. She was told the meter would be removed if she did not pay.
"I  told them I had no immediate access to such an amount, and they said the only way to stop the meter being taken away was if I went to the post office and paid the money into their account," Scarlett said. "I could not pay by credit card, nor could I make a bank transfer."
Her accountant confirmed no bills were outstanding and advised it would be illegal for Endesa to take away her meter. But when the male caller telephoned again, he assured her the meter process was legal. "After hanging up I decided to call Endesa back and discovered  no money was outstanding and that the electricity was not about to be cut off."
It was a total scam, Scarlett remarked. "I hope EWN can warn others. Endesa has told me they  would send a registered letter if planning such action. They also assured me that outstanding bills can be paid by credit card."