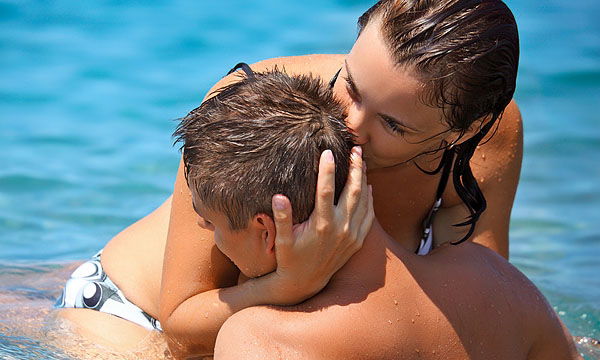 THE uninhibited sexual behaviour in public of young Spaniards often surprise foreigners who remember the straitlaced past. Spain has become permissive, sexologist Silva de Bejar told ABC newspaper recently.  "Making love in public is questionable, but nowadays no-one dares to comment," she said.
Exhibitionism and "sexual provocation" are punished by Spain's penal code only if involving minors or the disabled. "Sex in public is not punishable because exhibitionism is not intended,"Juan Jose Pindado, an expert in penal law told ABC.  Municipal bylaws control clothing and nudity but not sexual relations, apart from those intended to discourage prostitution.
So is Spain's sexual revolution here to stay? Sociology professor at Madrid university Gerardo Meil believes it can go either way.  "In 50 years full-on sex could be acceptable in public or there could be a return to chaster attitudes," he predicted.