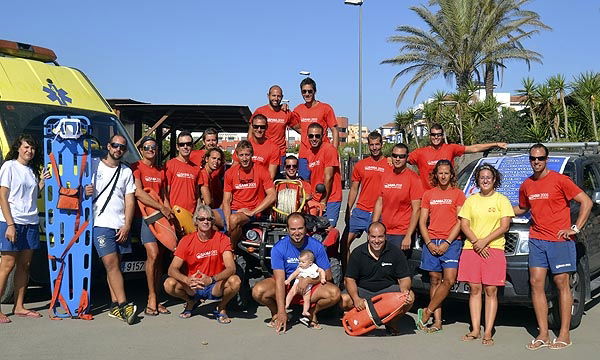 VERA PLAYA said goodbye to another summer season in a very different way. They simulating the rescue of a windsurfer and a shipwrecked person in extremely difficult conditions on a red flag day with strong winds and currents.
Rudy Mahiques, coordinator for the company SAMA2005SLU, members of the lifeguards and sea rescue and the Vera Town Hall organized the exercise. So convincing was the whole rescue that bathers watching were asking questions and showed genuine admiration and concern. Even a doctor enjoying a day on the beach offered his services for resuscitation.
The whole operation took 20 minutes in the weather conditions. This serves to show the importance of following the advice of lifeguards and just how vital the professionals are in a situation such as this.
Rudy commented "luckily this summer only five rescues have taken place, and none were as complicated as shown in this demonstration". So, the summer ends with peace of mind in knowing that these professional services are there to step in when lives need saving.