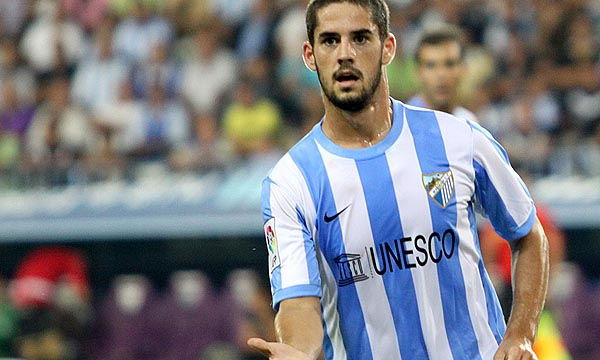 IT was a dream night that Malaga FC supporters will remember for a long time. The team coached by Manuel Pellegrini made a splendid debut in the Champion's League group phase as they beat Russia's Zenith St. Petersburg 3-0. Benalmadena-born midfielder Isco Alarcon became the star of the match as he scored twice, the second goal ('76) being especially beautiful as he bent the ball from the penalty area line into the top right-hand corner.
"The coach has always shown his confidence in us and we stuck together as a team. That's the key to this victory," said the young player after the match. The other Spanish team that played last Tuesday night, Real Madrid FC, also won after a dramatic match against Manchester City.
The Premier League winner seemed to have everything under control but Jose Mourinho's team managed to come from behind twice, drawing (Benzema, '87) and finally winning the match with a last-minute winner by Cristiano Ronaldo ('90+0).
While some Spanish papers described Real Madrid's match as "one of those great European nights", on the side of Man C's players it was all bitterness: "We threw it away," said goalkeeper Joe Hart.