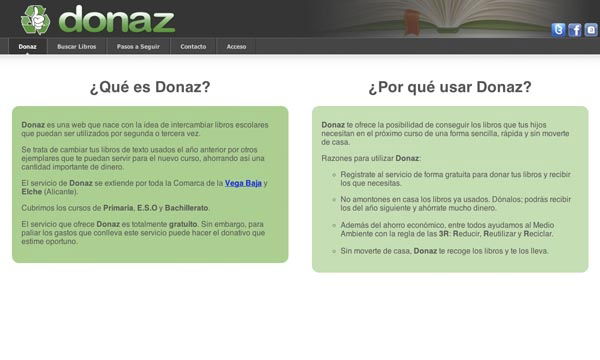 ALMOST  1,000 school textbooks to exchange between pupils  have been collected by a voluntary organisation. Donaz was formed to instigate the exchange of used textbooks amongst students in chosen local locations in the region but have been overwhelmed by the demand in the Vega Baja.
With books costing up to €250 per student,Alejandro Sarmiento set up the initiative where parents can hand in textbooks from previous courses and receive books for the current year.
He says many people are arriving daily at their headquarters in Callosa Segura to inquire about how to take part. Aware that many of the books are no longer used as study material in Spanish schools, volunteers have been in contact with a library in Brazil so that the books can be used there.
Although no charges are made, Donaz accept small donations to assist in maintaining the service and to help cover the costs of travel by volunteers delivering the books.
For more information visit www.donaz.es