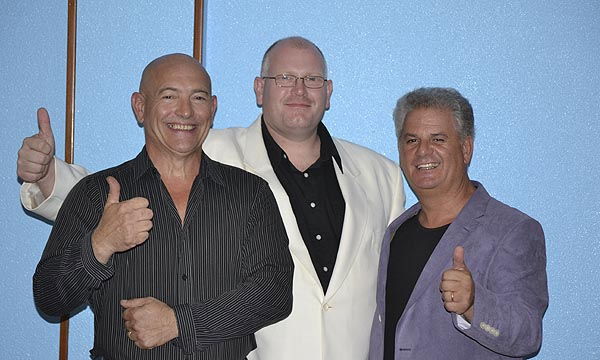 A TRIO of events has raised funds for Paul Cunningham Nurses (PCN). Showtime hit the Costa Blanca with a dinner and dance spectacular by Snoopy Productions supporting PCN.  It kicked off at the Asturias Restaurant in Punta Prima with more than 80 guests, followed days later by an equally great turnout at the Olympia in Mil Palmeras. 
Award-winning vocalist Matt Christian got the crowds warmed up with his extensive repertoire of modern and classic hits, followed by Paul Christie's ultimate sound-a-like to Gene Pitney.  The Jazz Singer then stole the show as Neil Diamond leaving the audience on their feet wanting more and DJ Snoopy happily obliged.
Showtime has put together a CD with a selection of songs from the evening and a proportion of the sales will go to PCN to help them continue the vital work they do offering community nursing.
Gill Bray and Tyna Trevett are just two of the people behind the event, with Gill feeling strongly that PCN should be the sole beneficiary of the monies raised from the evenings. 
"My sister had a bike accident and she was released from hospital still in a lot of pain and had no control from her waist down," said Gill. Someone gave me the number of Paul Cunningham Nurses and they were fantastic."
Showtime is happening again on Tuesday at the New Tavern in San Miguel and at El Mirador, Eagles Nest on October 5. Tickets cost €20 including a three course meal and are available at the venues or by calling Tyna on 634 379 354.