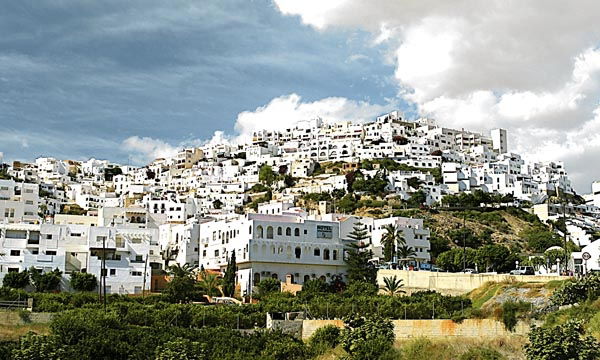 MORE than 400 riders are expected to compete in Mojacar´s first mountain bike race.  The 1st MTB La Mojaquera is scheduled for Sunday, September 30. An organiser said: "We are putting all our efforts in signing more participants from surrounding areas and regions and from further afield including Madrid." 
Open to both professional and amateur cycle lovers, the event will provide the opportunity to discover the natural, historical and monumental richness of the Sierra Cabrera Mountains and the coastal area, say officials.
Participants will be able to choose between a 48km route and an easier 35km ride, with each starting and finishing in Mojacar football stadium. The open timed 48km race covers Playa de Macenas, Rambla de Macenas, Sopalmo,La Adelfa, El Moro, Sopalmo, Playa del Manaca, Playa de Macenas, Puerto Marina Hotel, La Parata and Las Marinas.
The highest peak is almost 650 metres and only eight kilometers will be on tarmac. The shorter event will not be considered as a race but will follow a similar, though more accessible easier route including 10 kilometres on tarmac. Fruit, water and energy snacks will be supplied in several points and two Red Cross ambulances will be in attendance. 
Further details: Aguila Bike on 950 133 063 and 950 615 016, or e-mail [email protected]   
---
Races in detail
• The open timed race covers the following route: Mojacar football stadium- Playa de Macenas – Rambla de Macenas – Sopalmo – La Adelfa – El Moro – Sopalmo – Playa del Manaca – Playa de Macenas – Puerto Marina Hotel – La Parata – Las Marinas – Mojacar football stadium
• The path is 48km long, combining 40km on earth and 8km on tarmac. The overall height difference is 1,180m with a nearly 650m peak as the highest point. 
• The shorter not-timed route shares a similar path, but it is definitely more accessible: 25km on earth and 10km on tarmac for a height difference of 900m.