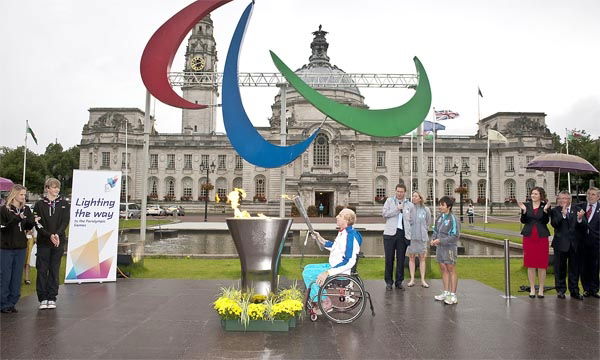 I THOUGHT very carefully about my subject matter this week. I finally decided to go ahead because one thing I do pride this column on, is the fact that apart from the odd unintentional slip, I try to be honest. 
I am also completely aware, that writing what I consider to be how I truly feel can sometimes put me up to my eyeballs in mire! Well, it's too late to change; so here goes. 
The truth is I simply can't get my head around The Paralympics. Now before you all start screaming and shouting, no one could have more admiration for these brave men and women than me. 
Super fit humans, who have often overcome almost unbelievable odds to attain their exalted positions as para-olympians, it's just I can't watch without feeling uncomfortable.  
I don't care what anyone says, as far as I'm concerned, no one could have been quite prepared for such an onslaught of missing limbs and impairments – it's almost like a culture shock. I hasten to add I have no problem with the disabled.
Over the years I have been in touch with the infirm probably more than most through various charity organisations; it's just the sheer volume of individual tragedies that has suddenly confronted us that I find disquieting. Anyway, congratulations to all the participants. 
Before I do leave the subject however, I didn't think the antics of Barbara Windsor and Boris Johnson were particularly clever.  I actually found their emulating people who have lost their legs,  bordering on the downright offensive. Nothing constructive was achieved by the actions of this patronising pair of Wally's, except get them in the newspapers.  
Wasn't it great to see the ignoble art of squatting (no pun intended) made a criminal offence this week? With total predictability, there they all were. Grubby looking left wingers and do gooders, all whinging about the fact these parasites would now have nowhere to live.
My God, just think. Some of them will probably have to get a job! Nothing gives them the right to take over and reside in other people's property without permission. Nothing allows them to trash another person's place of abode. If you want to drop out, get a tent or drop back in and earn your own. Otherwise good riddance.
Keep the faith.
Love Leapy – leapylee2002@gmail.com