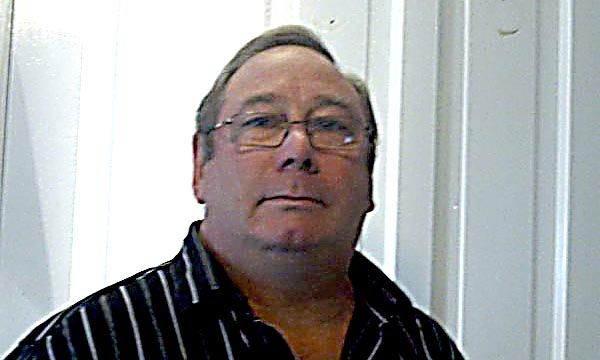 From army soldier and civil servant to becoming an actor, Billie Gaddess has now set his sights on promoting films in Spain. Nicole Hallett reports.
Vital Statistics
• From: Newcastle upon Tyne, UK
• Lives: Torrevieja (Alicante)
• Age: 55
• Status: Married                 
• Hobbies: Cooking, fishing, flying gliders, rriting, and acting           
• In Spain: Six years
• Best thing about Spain: Beaches
• Worst: Getting something done. 
• Favourite movie Ice Cold In Alex
• Most like to meet: Peter Sellars.
Previous jobs?
After school I joined the army, then became a civil servant for most of my working life. How did you become involved in acting? I joined a theatre group in San Fulgencio, Costa Blanca. While offered the main part, I felt it was too much for a first time actor deciding instead to help backstage. Six days before curtain up one of the cast fellill and I stood in. Film work then followed
Acted in?
Six theatre productions on the Costa Blanca. My first role in a film was a debt collector in 'Dead Frequency', and my latest the lead role in 'The Hit'.
What is 'The Hit' about? 
Corruption in a local council. I play a doctor and councillor on the take. Fellow actors include James Conlon (Emmerdale) and Andrew Allsopp (Dead Frequency). It is possibly out this Christmas on television.
Future plans? 
After Adhoc Theatre's production of Allo Allo in November, as Rene, I will concentrate on a film project to be shot on the Costa Blanca. I am also starting Siesta Film Productions to give actors in Spain a chance to make film and TV work a reality.
Most like to play?
Inspector Cluseo, I think I would be muchbetter than Steve Martin.
Proudest achievement? 
Appearing in front of 600 for my first performance at Adhoc Theatre, Rojales, in 2010 after months pushing for the theatre to open. Landing a T21 Glider seven years ago, having just flown a circuit with no instruction at all.
Tell me something not many know?
While at the Moscow State Circus during a visit in 1987 I met British double agent Kim Philby who was sitting behind me.