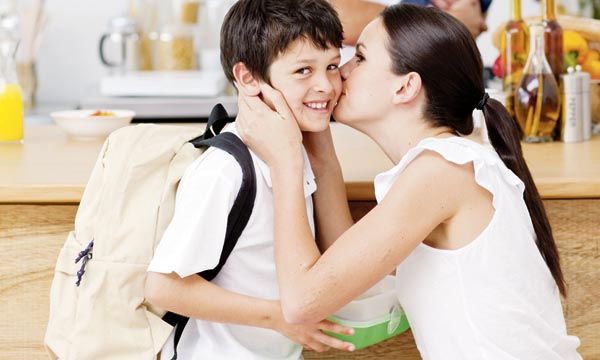 CAN you hear it? If you listen very carefully, you can hear the collective sigh of relief of mothers across Spain; across most of the Western world, in fact. This week and next herald the start of the new school term and after some 11 weeks, not a moment too soon, may I add. 
There is nothing better than the company of my little ninja niñas, but two solid months is just de trop, demasiado, and zu viehl. One more bickering session over who gets the first pancake, the purple rather than pink cup or the really pretty Barbie and I will happily walk the plank of the nearest pirate vessel. 
This being our first year in Spain and the fact that our beloved, yet crazy dog now has separation anxiety, we decided to spend the summer here: The summer, the whole summer and nothing but the summer, your honour. If there has been an upturn in the local economy, surely we must have done our part as the staunchest supporters of all things Spanish. 
A thank you letter from Mariano Rajoy would not be inappropriate. Not to mention all the foreign guests we have dragged half-way across the globe to do the same – but then I think I already did (Holiday Hotel, EWN July 26 – August 1). 
We actually only made it as far as Sóller, which in itself was no mean feat with a no air-con sauna of a car, but then I was most curious about the brand spanking new Jumeirah Beach Hotel. How would such a legend of a hotel fare in the land not typically known for its superior and attentive service? Pretty well, is the answer, though they still need to decide if they love or loathe children, with family facilities a bit patchy. 
There has certainly been enough to do here in Mallorca to keep us occupied and entertained; horse riding, boating, water parks and the beach during the day; spectacular shows such as Son Amar's Pasíon and Pirates at night. 
It's just that I can't wait to get back to routine; humans are, after all, creatures of habit and a mélange of sloth, servitude (donning more 'hats' than a milliner as chef, entertainer, cleaner and chauffeur) and sun alone is not enough and too much at the same time. 
So bring on the early starts, healthy salads rather than charred barbecues; time to blitz the now tractor-sized spare tyre in the gym, where they probably believe I have been abducted by aliens or emigrated (again) after such a long absence. Hallelujah to coffee mornings with the mummies before ticking off a few things on my to-do list, which now rivals the telephone directory in size and scope.  
Back to normality. Back to cooler days after such oppressive heat and back to burgundy,  brown and black hues after months of pastels. More than January, I find the school start the most exciting time of the year; new projects and ideas abound; resolutions that you are more likely to stick with than in the bleak January lull. 
Heck, I may even go back to school myself after a summer sabbatical from my Spanish lessons – and enroll in another class: Maybe now is the time to take up BASE jumping or knitting? 
So, if you see me dropping off my little angels at the school gates this week, do excuse me if I don't shed tears of sadness, and please overlook the odd impromptu cartwheel as I head off to an autumn of me, myself and I.