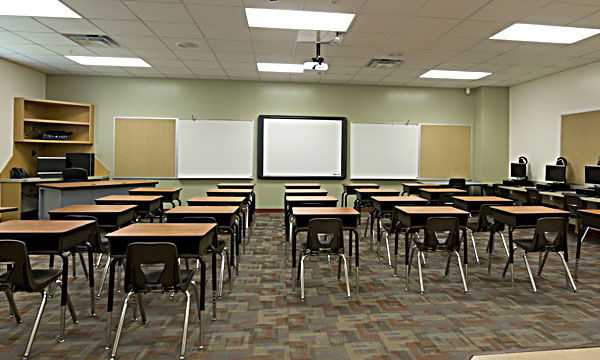 THE new Alicante school year opened to new protests. And the protests were backed by claims spending cuts breach pupils' rights and jeopardise teachers' conditions.
As Education Councillor Antonio Ardid opened Alicante City's newest school, Colegio Mediterrani, the Defence of State Education Platform protested outside, demanding 'an immediate reversal' of new measures.
The administration is doing everything possible to destroy the state education system, claimed the group, which plans more demonstrations throughout this month.
They were not protesting because they objected to the new school, which the platform recognised was much needed, explained a spokesperson.  
But the Manjon Cervantes school has been housed in prefab classrooms for four years, 'with no prospect of change', it was claimed.
Neither is the admini-stration doing enough for the El Palmeral and La Florida school, or others on the outskirts of the city, the platform complained.  Pupils' grants covering textbooks, school meals and transport were late in arriving and not enough was spent on maintenance or school equipment.  
With fewer teachers, staff now face longer hours and bigger classes.  The regional govern-ment's multilingual policies are also likely to sideline Valenciano, the platform warned.