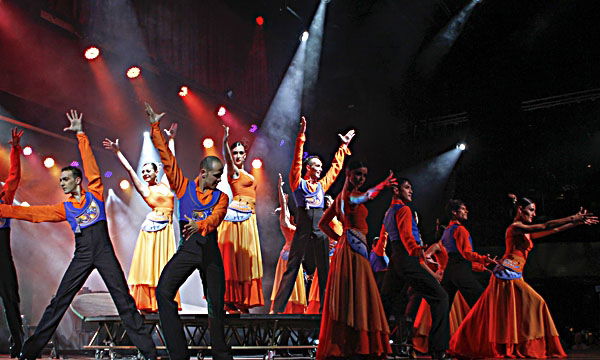 A SPECTACULAR night out scheme to reward guests of Servigroup Hotels on the Costa Blanca has been extended by two extra months. In June the hotels group started inviting guests every Wednesday to the Benidorm Palace, one of one of the most spectacular night clubs in Europe.
With numbers increasing by the week, although the promotion was originally planned to finish at the end of August the chain has now been decided to extend it until October 31.
This will mean even more customers will have the opportunity to enjoy the magic of the Surreal show where the audience can feel the sensations of the decoration, music, dancing and lights.