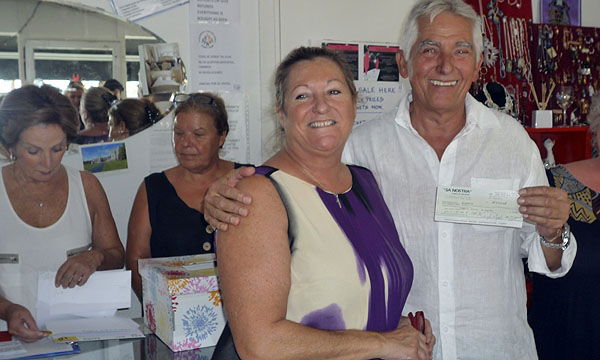 A TOTAL of €16,000 was raised at a charity fashion show held at Mood Beach in Costa D'en Blanes. The cash has been equally shared between ASPANOB, the charity for children with cancer in the Balearics, and AECC, the adult cancer association.
"We are so pleased to have raised so much money and would like to thank everyone for their generosity and support," said one of the hosts, Sofia McGrath. 
This event was organised by a group of volunteers.  The fashion show featured clothes from several Mallorca boutiques plus second hand clothes donated to the cancer charity shop.
Entertainment included a saxophonist and an Elvis Presley impersonator, who with the models gave their time and services free to boost the amount raised.  A raffle and an auction also helped boost funds.