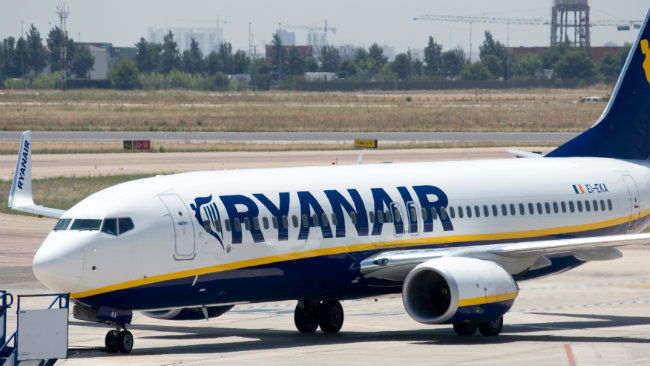 RYANAIR could face legal proceedings from at least 100 passengers stranded for 12 hours on an internal Spanish flight.
Police and Guardia Civil officers were called to ease tensions after the flight from Menorca to Madrid was aborted after the crew detected a technical fault.
Passengers were returned to the airport building but they claim Ryanair failed to explain what was happening.
Tempers flared from the 180 people waiting to leave for Madrid.
Police and Guardia Civil officers helped Ryanair staff stamp and validate passengers' official complaint forms. 
They also kept them informed of developments.
None of the crew was willing to explain what the fault was or how the problem would be solved, said one of the passengers afterwards. 
Declining to give her name, she confirmed that she and approximately 100 others intended to lodge an official complaint against the airline.
Ryanair later refused to provide its own version of events.
The company is currently under investigation by the Spanish authorities regarding three emergency landings made at Valencia airport on July 26. 
The planes were low on fuel, but had been fuelled according to European regulations, Ryanaie boss O'Leary later said. 
"Ryanair operates like every other European airline and no-one was in danger," he insisted. 
"And although Spain could investigate the company," it cannot withdraw Ryanair's licence," he claimed.