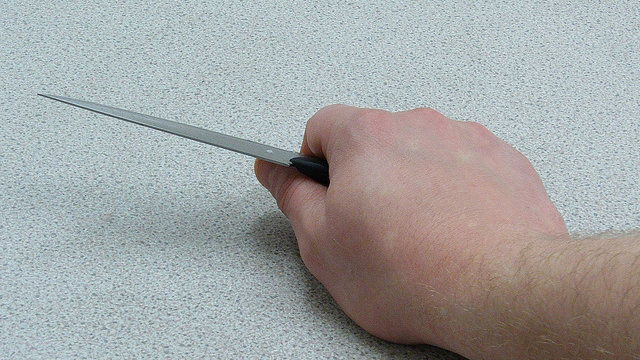 A MAN who allegedly stabbed his wife in the neck in their Palmanova home was arrested for attempted manslaughter.
On Sunday, the suspect, a Georgian man aged 70, was taken into custody by the Guardia Civil after a fight with his wife escalated and then allegedly stabbed her in the neck.
The woman, aged 58, suffered minor injuries and was admitted to Son Espases Hospital in Palma.
During interrogation on Monday, the suspect allegedly admitted to having a poor relationship with his wife. On the day of the incident, the couple were arguing because the wife is the only one who works and earns money, stated the man in his version of the events.