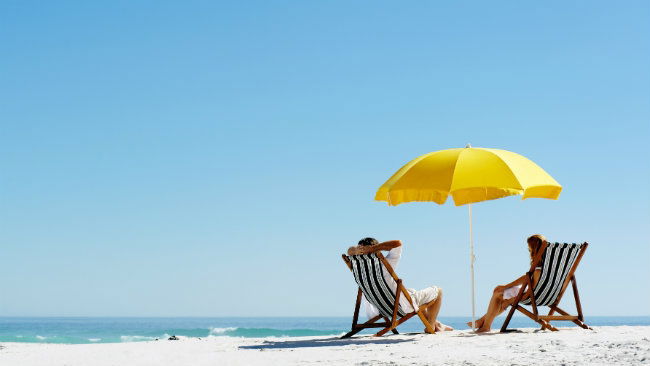 THE UK's Daily Mail tabloid is at its happiest when having a poke at Europe and in particular Spain's estimated 400,000 expatriates. The headlines will predictably be along the lines of Costa Catastrophe. The lurid details follow in which we learn that we are all on the beaches scanning the seascape for a rescuing flotilla sent by Britain.
It reminds me of one of the best known sayings in journalism; 'all the news that is fit to print.' Yes, you can read that in two ways.
On the eve of Black Wednesday, when Britain's recession was revealed as the worst in living memory, the anti-Europe section of the media is keen to paint other countries as being in a worse state than their own.
According to the McKinsey Global Institute, Britain's total debt is the highest in the world; the equivalent of 60 per cent of GDP. That is the good news. The bad news is; if financial sector interventions, such as quantitative easing are included, Britain's total debt reaches £2.24 trillion, or 147 per cent of GDP. That ratio makes the UK economy worse than those of Spain or Greece.
One of the most highly regarded letters in response to the Daily Mail's article was that of Fred Etherington of Spain. He points out that we expats are better off now than we have been for years. Pensions are up and an improved exchange rate gives us 30 per cent more disposable income, which benefits the Spanish government. The correspondent adds; 'If Spain leaves the Euro and goes to the Peseta our incomes rise by a further 30 per cent because of the currency's devaluation against sterling'.
The only comments that received higher approval were those who praised Spain's government for means testing incoming immigrants.
Of my many friends most are dependent upon income sourced in the UK; usually pensions. Typically one is on a basic state pension of a little over £400. This month it appeared in his Spanish bank account as €568. He is better off by €98 compared to April 2011.
Property prices have dropped but how many are affected by this? The number of se vende signs seems high only because of year on year accumulation. This is due to property sales stagnating for four years so is not a true picture. Properties will always come on the market, people die; they move; it is life.
The 99% not selling, or renting, are unaffected. If a few sell then the property they buy will be reduced by as much so loss is imaginary.
For 50 weeks a year your average Brit scrimps and saves to enjoy two weeks of what we have every day of the year. Cheer up, everyone.