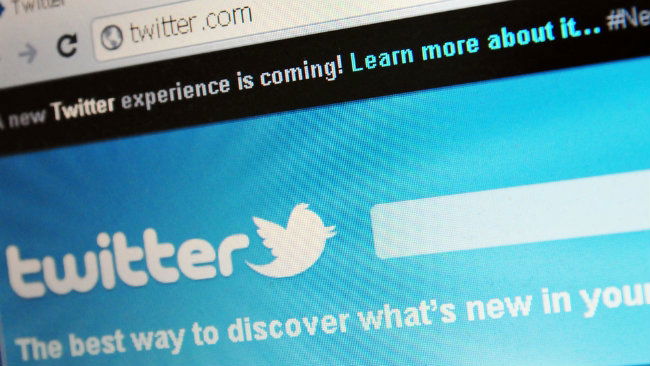 THERE'S been much hype lately about the social network site, Twitter. Tom Daley, the Olympic diver, was attacked by a tweeter after he and his team-mate, who had been widely tipped for gold, failed to win a medal in the synchronised 10m diving final.
Helen Skelton, the Blue Peter presenter, who covered the Olympics for the BBC, announced she's deleting her account because she didn't have a thick-enough skin to deal with the comments she'd received. And likewise a host of other 'celebrities'. Gary Lineker, the football guru, who said he felt "physically sick" after his son, George, was targeted over his leukaemia. Kirstie Allsopp, the TV presenter, who reported two 15-year-old girls to the police for their bullying tweets. And the England batsman, Kevin Pietersen, who's said to be shutting down a parody Twitter account followed by his England team-mates which has 10,936 followers, the tweets making much use of the word "genius".
So, should we be worried about Twitter – which has become part of the daily life of millions in Britain and tens of millions more around the world — and avoid it, too?
Now, 'celebrities' who use Twitter are being naïve. Prior to its invention, would they have actively published and publicised their email address and phone number to the world in general rather than just to family and friends? I don't think so. Why not? Because they wouldn't have wanted to attract attention from people they didn't know, who might bombard them with abuse/ practical jokes or even harass them over time. That's why, after all, so many people opt to be ex-directory as far as their phone numbers are concerned.
A recipient can ignore 'trolls', block them or simply switch the phone off. Otherwise, apart from threats or libels, you just have to accept or ignore offensive behaviour via this medium as you would a spoken or written comment. 'If you play with fire, you're going to get burned' should be the mantra of any twit who uses Twitter!
In other words, why blame Twitter itself? You might as well blame BT or Telefonica for abusive phone calls. This is just the same as blaming guns for killing people. They don't. People do. "Twitter has a dark side"? – Rubbish!
---
---
Nora Johnson's thrillers, 'Soul Stealer' & 'The De Clerambault Code' (www.nora-johnson.com)  available from Amazon in paperback/ eBook (€0.89; £0.77) and iBookstore. Profits to Cudeca