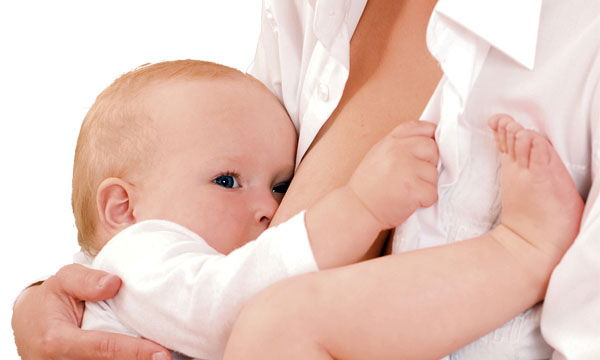 THOUSANDS of breastfeeding women from 23 countries came together for this year's 'Big Latch On'. All of them latched on to their children at exactly the same time in support of breastfeeding. This coincided with the World Breastfeeding Week which was from August 1 to 7.
'Mummy and Me' Gibraltar's Breastfeeding support group hosted one of the only gatherings in the Iberian Peninsula. Joining the event for the first time, 23 women breastfed their infants in Casemate's square where the mums simultaneously latched on their babies to promote social awareness to the benefits of breastfeeding.
Organisers of 'The Big Latch On 2012' said breastfeeding is the best gift you can give your baby. Most doctors recommend breastfeeding during the entire first year of a baby's life and the World Health Organisation recommends exclusively breastfeeding for the first six months of a babies' life to optimise these benefits.
Breastfeeding contributes to the normal growth and development of babies and children, and babies and children who are not breastfed are at an increased risk of infant morbidity and mortality, adult obesity, diabetes, cardiovascular disease, osteoporosis and premenopausal breast cancer and ovarian cancer (both mum and baby).
It also speeds mum's recovery from birth and postnatal weight loss in conjunction with a healthy diet as it can burn up to an extra 500 calories a day! Organiser Tamsin commented "I am very happy with the turnout for the event.  Breastfeeding requires patience and support for the mum and social acceptance to become the norm." She adds "I cannot wait to start organising next year's event where we can break the local record for simultaneous breastfeeding mums!"