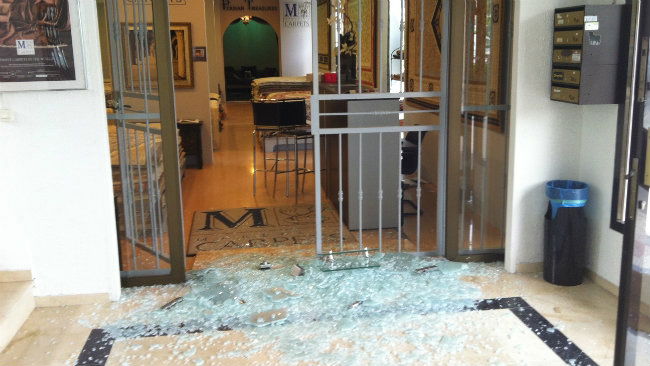 A GANG of burglars stole 55 Persian carpets worth around €500,000 from Marbella Carpets on the Golden Mile. 
They also hit designer kitchen place Cocinas Plus next door, stealing €900 in cash, a camera and a travelling suitcase filled with kitchen worktop samples.
The burglary took place around 5am on Saturday. The steel scissor gates had been forced open and the glass smashed, while the alarm system hidden in a false ceiling was ripped out and disabled. The burglary was discovered when Juan Ramon, Cocinas Plus's designer in the Marbella showroom opened up Saturday morning.
"Luckily no damage was done to any of the display kitchens or Tom's company's decorative ware," said Ian Taylor, the owner of Cocinas Plus.  "That's life I suppose, there is no use getting angry, but it is annoying," he said, adding that the insurance should cover their losses. 
Investigators reportedly believe that the gang is a highly organized group that specializes in these kinds of thefts. It is believed they are not from Malaga and came to the Costa del Sol especially to carry out this and other burglary's during the summer.  Police reportedly have photos of the stolen carpets to help identify them if they are put on the black market.
---
Article by Nicole Hallett