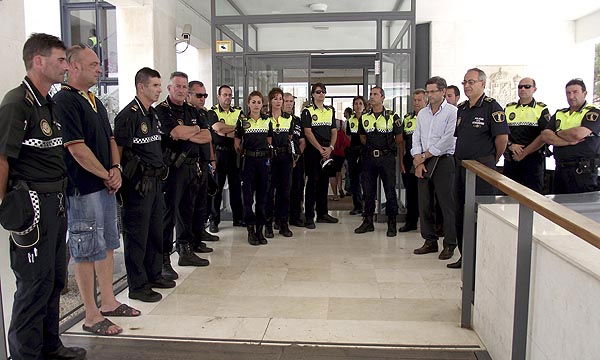 THERE was a moment of silence among police officers and councillors in Benidorm for the Madrid officer who was killed in a shooting.
The new councillor for Citizen Safety, Jose Vicente Marcet, took advantage of his time with the Municipal Police not only to introduce himself, but also to pay respect to the officer who lost his life in the nation's capital.
Councillor Marcet was joined by Chief of Police, Juan Fuertes and City Council's Head of Security, Carlos Lopez.