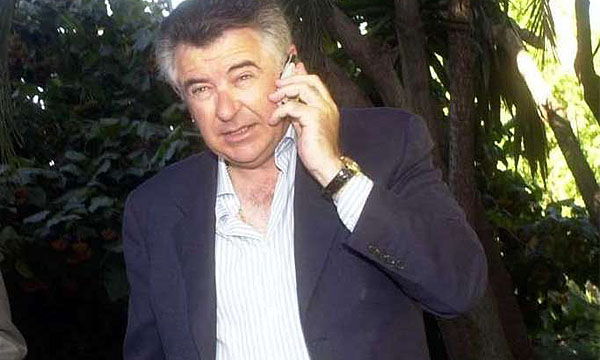 As the record-breaking Marbella corruption case – dubbed the Malaya trial – closed three weeks ago, three of the originally 95 accused had not once been near the 199 court sessions that began in September 2010. Colin Young reports
CARLOS FERNANDEZ, Jose Manuel Carlos Llorca Rodriguez and  Francisco Javier Lendinez share many similarities. They are Spanish, used to work in Marbella and all have tasted the good life. And additionally – and most importantly – all three are wanted men, and on the run!
As the prosecution and defence cases in the Marbella corruption scandal closed case insiders confirmed their whereabouts appear to remain a total mystery.
And not only does no-one appear to know where they are. It is also pure guesswork whether they are now keeping low profiles and living simply or perhaps enjoying luxury lives on alleged ill-gotten gains.  But one thing is for certain. They clearly appear to have some guilty secrets!
Carlos Fernandez – a former Marbella councillor – and on the run since June 2006, has already been convicted of embezzlement of public funds, for which he has a two-year prison sentence hanging over his head.
He disappeared when about to be arrested in the second Malaya case round-up, and during one court session, ex-Marbella mayor Marisol Yague told the judge that Fernandez was now "living a life of luxury in Argentina."
No-one knows if this is true, though it is known he was at one time in the south American country.
Jose Manuel Llorca, a former entrepreneur, disappeared four months after Fernandez, and is wanted for a multi-million investment fraud that entrapped around 400,000 victims.
Known by police as "the man of a thousand faces" Llorca uses several identities and in the Malaya case is accused of giving Juan Antonio Roca, the former Marbella planning adviser and alleged mastermind behind the huge corruption network,  €4 million for planning favours. His last known whereabouts is also South America – in Margarita, a Venezuelan island, – but by the time Spanish police arrived he had departed, leaving his property, cars and staff all abandoned.
The be-spectacled Llorca is known to have changed his appearance several times through plastic surgery in a quest to remain a free man.
Francisco Javier Lendinez, also a former Marbella councillor, has a nine-month prison term hanging over his head following an out-of-court settlement in the Albagamar case concerning building licences. He also has numerous planning offence charges to face, and has been ordered to pay back €17.8 million to Marbella Town Hall along with other former colleagues.
Also accused of receiving €60,000 from Roca, he has been on the run since December 2008 when he stopped meeting his obligation to report to the court every two weeks. Holidaying Marbella residents put Lendinez's last known location as Bali, the tropical Indonesian island just five hours by plane from Australia.
It will be several months before those accused in the Malaya trial know their actual futures. If the recommendations of the prosecution are accepted, the judge will be issuing jail sentences totalling 500 years and fines amounting to €3,800 million.
But with the trails on Fernandez, Llorca and  Lendinez seemingly now cold, the three men appear to be thousands of miles away from any justice being meted out by the judge.