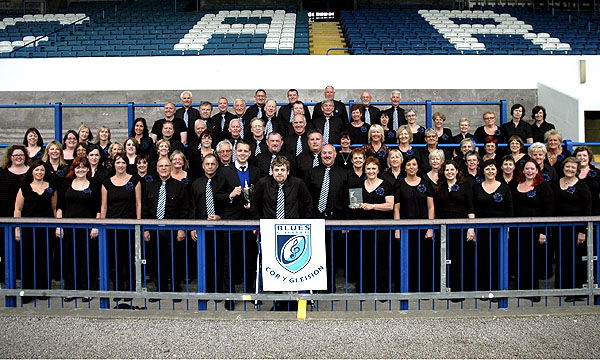 CARDIFF BLUES mixed choir is in Torreivieja next week. The 70 voice strong choir are offering two concerts in Torrevieja. The first is on Monday at 8.45pm in the Inmaculada Concepcion Church. Admission free. Their second show is a completly different program and is in aid of AFA Torrevieja, Alzheimers Association.
It takes place in the Palacio de la Musica. and admission is just €3.  Tickets are available from the Theatre box office or from two hours before, at the door. The Choir was formed in 2006 by rugby fans of all ages, singing abilities and walks of life from the Cardiff Blues rugby region for the purpose of a Welsh television series, CodiCanu. The experience was so positive that when the series ended in 2008 the Cardiff Blues Choir continued to grow.
They have performed formally at international level; at the Wales v England match in August 2011 in Cardiff's prestigious "Millennium Stadium", the ERC Amlin Cup Final in 2011 in Cardiff and at Twickenham, London on the occasion of the EDF Cup Final in 2009.