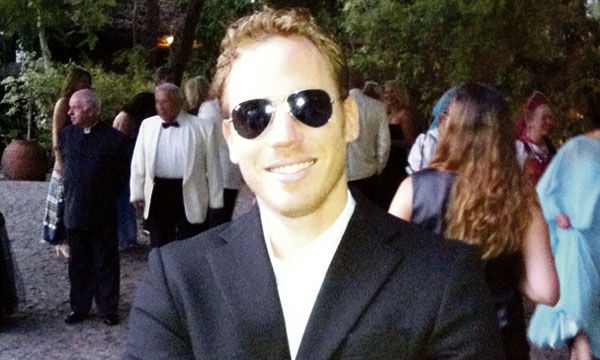 Car racing champion Daniel Ecker is now focusing his efforts on building a well recognised racing team.
Vital Statistics
• Born: Germany
• Lives: Mijas Costa (Malaga)
• Age: 28
• Status: Single
• Hobbies: Risk sports, gym, field trips, fast driving.
• In Spain: 26 years
• Loves: Unpredictability
• Dislikes : Lies
• Always in fridge: Chicken and pasta
• Favourite place: Caribbean Islands
• Drives: A modified Audi A5 v6

How did you get into racing?
My dad introduced me to it. He was a speed freak and fan of Formula One ace Senna but never had time to do anything in the sport, so enjoyed going with me to race tracks. Since then everything started rolling.
Most notable awards?
The Intercontinental A championship in Andalucia in 2001 when I drove a Road Rebel, team tag race endurance, single endurance, and extreme conditions championship – on test track – in which I drove a Formula F3.
Scariest experience?
Overtaking two cars which were overtaking each other. I went for the gap and the back tyre lost grip and the car smashed at high speed into a safety wall. I bruised my rib, split my lip, and damaged my wrist, and also broke the helmet.
Favourite memory?
Winning a race with a brake failure in wet conditions.
Current work?
Setting up my own racing team, teaching new talented drivers, pushing them to win titles and become a well recognised race team.
Future plans?
Keep on racing, family, two children and who knows what else will come.