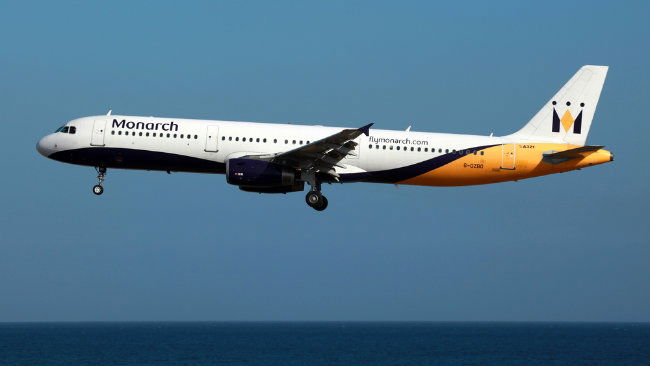 A BRITISH teenager caused chaos at Palma de Mallorca's airport as police chased him across the tarmac after he fled from a patrol car.
The 17-year-old from West Midlands had reportedly become violent on a Monarch ZB959 flight to Birmingham as it taxied down the runway. The 'drunken' teen tried to enter the cabin causing the pilot to halt its take-off.
He was restrained by other travellers for 50 minutes while they waited for officers to arrive, #I#Birmingham Mail#I# reported. Guardia Civil officers were called to the aircraft to arrest the teenager. He was taken to a police vehicle, but escaped through the open door, causing mayhem as officers chased him across the airfield. It took officers more than an hour to apprehend the youth. 
The flight to Birmingham was kept on the tarmac at Son Sant Joan airport for more than four hours. An emergency court session ordered police to put the youth back on the Birminham-bound flight, but the captain refused to take him onboard. An airline was ordered to transport him back to Birmingham escorted by a Guardia Civil officer after a night locked up in the Es Pinaret detention centre, allowing him to sober up.
He has since been 'blacklisted' by all UK travel firms and can expect a heavy fine. The unnamed teenager had reportedly been out drinking in the party resort of Magaluf before boarding the 11.15pm flight Friday. He was heading back to the UK after a week's holiday with friends.