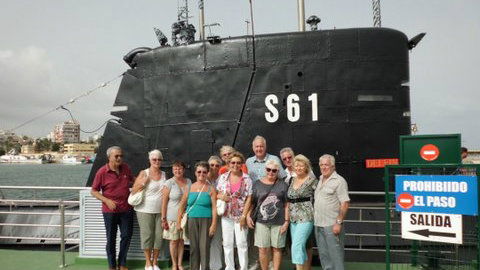 THE Orihuela Costa and District Branch of The Royal British Legion had a guided tour around the Torreveija Floating Museum including a trip around the Delfin submarine. This was followed by a very nice meal and evening at the Veni Vidi Vice Restaurant at the International Marina.
Two days later they had a stall at the Laguna Green Fiesta to raise awareness of the RBL in Spain, the recruitment of new members and to raise funds for the 2012 Poppy Appeal.
Through donations for second hand books, merchandising and a raffle for a hamper, €306 was raised.
If interested in joining The Branch see www.orihuelacostarbl.com for more information.