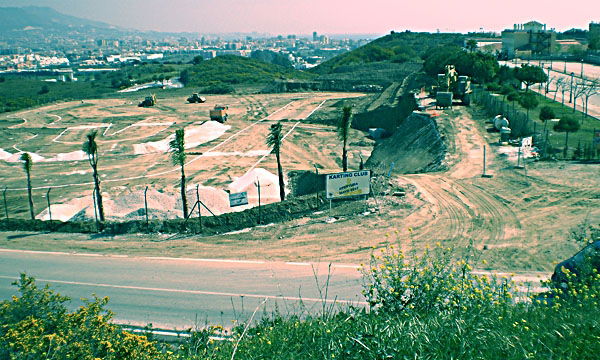 A GO-KART track originally scheduled to open two months ago, is still not finished, but it is hoped it will be operational early next month. Work commenced on the track at the Mijas Race Course last November and the track was due to open in May, according to a sign, which has since been taken down.
After the track failed to open as originally indicated, when contacted by EWN, Jose Yerla, one of the owners of Costa del Sol Ocio y Karting SL, said they hoped they would be able to open around August 4. They are now in the 'final stages' and once the €600,000 construction works by Demoliciones Jose Maria Alarcon SL are complete they only need wait for the official opening licence which is in being processed at Mijas Town Hall.
With the original sign, put up by the race course, citing a May opening schedule, it was clearly hoped summer tourists would be among early customers. With regular race meetings in July and early August, thousands of people would have seen the track. But all they can see for now is a track still under construction.