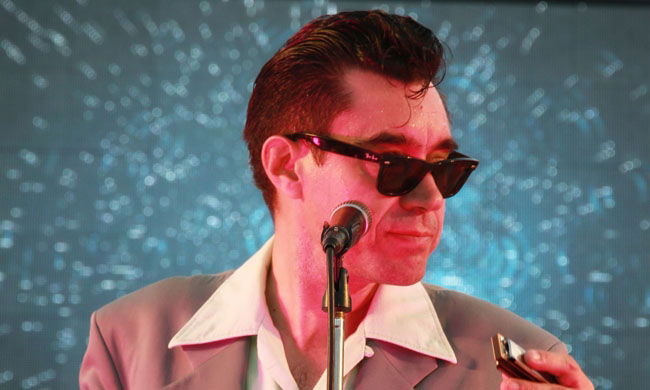 THOUSANDS of Blues fans and music lovers packed the village of Mijas, which this weekend had a 'blue' glow to its white washed streets.
Mijas enjoyed three nights of excellent Blues, high quality music and performers brought over from the USA and UK by Kevin Hillier owner of 'The Ain´t Nothin But…' pub in London. 
National and local blues bands entertained the crowds.
West Weston and the Bluesonics, one of the public's favourites, got the whole square dancing and bopping!
"This Festival has become one of the highlights of the Foreigners Department's annual activities programme, not only has it put Mijas on the Map as a place to enjoy good music but also it has attracted numerous amounts of visitors to Mijas Village," said Mario Bravo councillor of the Foreigners Department organisers of the event in conjunction with Mr. Kevin Hillier. 
The Festival this year has attracted thousands of residents and visitors, boosting the local economy. 
After the event the Councillor of Tourism commented "It is years since I have seen so many people waiting for a taxi". 
Ana Skou head of the Mijas Foreigners Department informed "we have already included the Blues Festival in our budget for next year."  
Mr. Hillier confirmed "we will be coming back next year after this year's success."