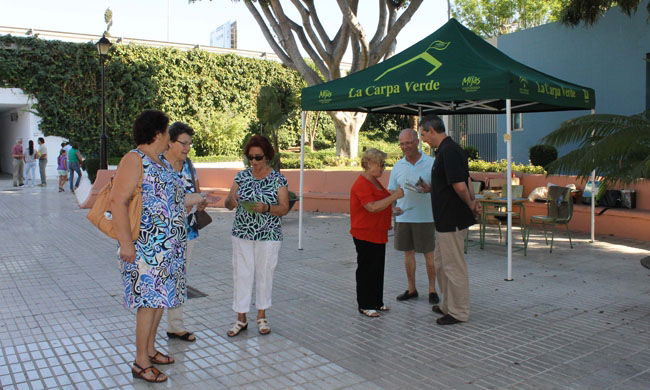 A GROUP of senior citizen volunteers in Mijas have started a campaign to raise awareness to other people in their age group as to the benefits of recycling.
Every Thursday they put up a 'green tent' in different parts of the municipality, except during August.
They hope to be able to persuade fellow residents to separate their rubbish and put anything that can be recycled in the various containers for that purpose.
When people recycle, this means that the town hall can save on the money they pay for depositing non-recycled rubbish.
"This saving is passed on to unemployed residents to provide them with work opportunities," said Senior Citizen Councillor Gonzalez Berral.