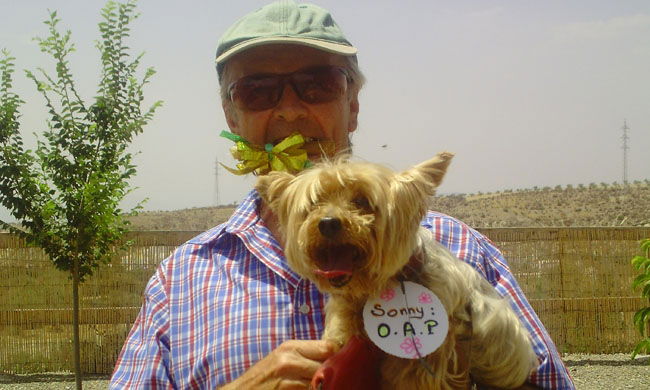 SIXTEEN dogs took part in a the Dog House Foundation's (DHF), "fun dog show," at Meson Casa Lorenza, Las Minas.  The show raised €129 for the foundation that currently houses 75 dogs near Urcal. Categories included fancy dress, scruffiest dog, most obedient, and veteran. There was a special category for the Dog House dogs that had overcome adversity.  The winner was four-year-old Gonzo, who has a nervous disorder and can hardly see.   
DHF secretary Kerry Paul, said that the organisers had worked very hard to plan the dog show and it was a pity that there were so few participants.  "We can't keep spending €10 Euros to make one," said Kerry, referring to administration costs such as fuel and printing.    
Proprietor Paul Tighe who lives with the rescued dogs, said that DHF is based on a very natural way of life.  Dogs live freely in compounds and socialise with each other on a daily basis.  Adults and children can go to the Dog House to groom, bathe, walk and play with the dogs on the last Saturday of every month.  It is free to take part in these, "Play Days."  Some people bring donations, such as cleaning supplies, collars and food.  Paul and Kerry invite EWN to come their next Play Day on Saturday July 28.
www.thedoghouse-huercal-overa.webs.com or Facebook.