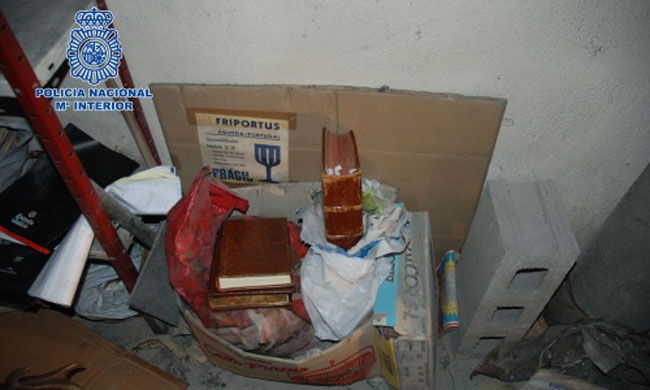 THE Calixtine Codex, stolen from the cathedral of Santiago de Compostela, was recovered almost a year to the day it disappeared.
The oldest known copy of the Codex, it dates from the 12th century and is a guide for pilgrims making their way to Santiago, said to be the resting place of the apostle, James. It sets out the route, local customs and works of art that travellers would encounter on their journey. 
Investigators soon discarded the theory that the Codex, the absence of which was first noticed on July 5 last year and whose value is said to be incalculable, was stolen to order for a collector.
It was clearly an inside job and on July 3, police arrested Manuel Fernandez Castiñeiras, a self-employed electrician.  He had worked at the cathedral for more than 25 years until his services were dispensed within July 2009.
His wife, together with their son and his girlfriend were also taken in for questioning last week but denied knowledge of the theft.
Police searching their two homes in Milladoiro, five kilometres from Santiago de Compostela, found keys to the cathedral and €1.2 million in cash. But the case did not progress and investigators began to fear the Codex would never be located.
Finally the son mentioned a garage that the family owned, 200 metres away. Hunting amongst old bedsteads, bicycles, bricks, cardboard boxes and other assorted junk police found the literally priceless Codex wrapped in newspaper, inside a plastic bag.
Fernandez, who earns a modest living, could not account for the large sums of money and the family homes. Allegedly he had long been suspected of taking money from the cathedral collection boxes and pilfering less notable artefacts, amongst them a valuable Book of Hours also found in the garage.  
His former friendly relationship with the Dean soured shortly after he allegedly forged a work contract, sources said.  Fernandez, who claimed – but did not receive – €30,000 for unjust dismissal, took the Codex and other objects as revenge, they revealed.