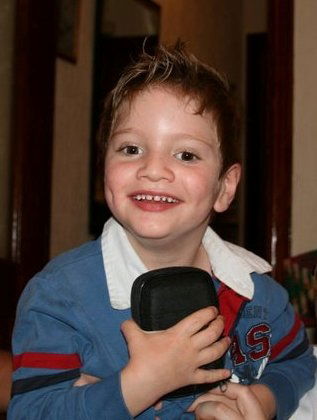 TOMAS is seven years old and lives on the Costa del Sol. He was born here and attends State Primary School in Benalmadena.
He has cerebral palsy, is practically blind and suffers from epilepsy as well as having global learning difficulties.
He needs constant care and several types of therapy, including physiotherapy, visual stimulation and speech therapy.
Thanks to this and to his parents' efforts, he has already done much more than doctors could have ever imagined, and can now walk short distances with help, express certain things in Spanish and English and see things which are within a metre on his right side.
However, as he is practically blind, he mainly relies on his hearing to recognise people by their voices. He is a happy and loving little boy who constantly wants to learn new things.
He has recently begun to receive another type of treatment, known as Scotson's Technique, which helps to develop the respiratory system so more oxygen reaches his brain cells, which should, amongst other things, help to improve his posture, sleep pattern, sight and speech. (See: www.scotsontechnique.com).
To learn more about Tomas visit the charity's official website on www.tlc-charity.com or scan this code —>
To find out how you can help contact Jenni on (+34) 603 697 992  or email [email protected]