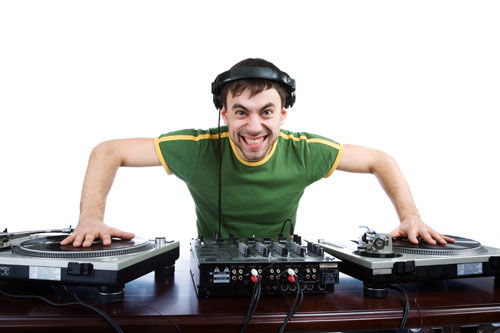 ANYONE serious about becoming a disc-jockey can now study it seriously.
It is now possible to obtain a vocational training qualification at intermediate level as a Technician in Video, Disc-jockeying and Sound.
Once qualified, holders of the diploma will be able to provide "live musical and visual entertainment" and "mix, record and reproduce sound in all types of audio projects."
Details of the new diploma were announced in last week's official state gazette (BOE).
The course lasts 2,000 hours and is included in the official Audio-Visual syllabus.
Students will learn to "define the form and content of musical and visual entertainment, adapting it to the taste of the public or, in promotional circumstances, a company."
They will also be expected to know how to maintain and update a catalogue of musical and visual material. T
his must comply with copyright laws and be obtained through the appropriate channels, states the BOE.
At the same time, students will be required to produce "a spectacle complemented by music and visual effects."
The BOE includes a long list of the type of places where diploma-holders can expect to find work.
These include film and video productions, television, multimedia, radio, the record industry, dubbing studios, sound-system companies, discotheques and nightclubs.
Rounding off the BOE entry comes a reminder that the audio-visual sector occupies "an increasingly important position in Spain's economic activities and adds to the contribution to Spain's Gross Domestic Product made by tourism."
By Linda Hall