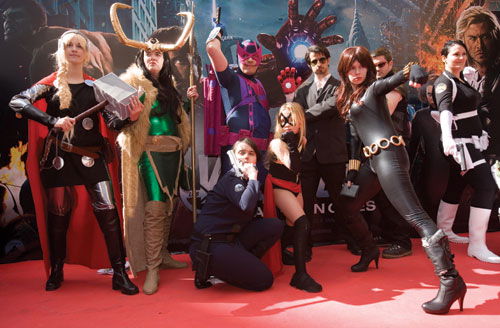 HUNDREDS of superheroes took the Plaza de Callao in Madrid this week.
Fans of the film adaptation of the popular Marvel comic The Avengers dressed up as their favourite heroes to watch an advance screening of the new film as invited guests.
The Avengers, starring Robert Downey Jr, Chris Evans and Scarlett Johansson, is due to be released in Spain next Friday April 27.