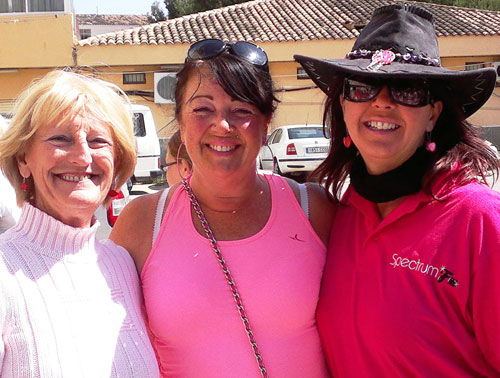 The third annual WALK 4 LIFE in aid of AECC took place on Sunday April 8 in Magalluf.
Hundreds of people took part in the 5km walk around Magalluf and Palmanova and more than €2,000 was raised for cancer patients on Mallorca.
Following the walk there was a concert organised by Spectrum FM at the new Diner Max restaurant in Magalluf featuring Leapy Lee, Martin Diaz, Vinnie Scott, Spectrum Fm´s Jon-Paul Bradshaw, Storm, Ronan Leonard and Jerri Rouw.
The President of AECC Balears, Teresa Martorell, expressed her thanks to everyone who had participated.
Also present for the day was the newly appointed Deputy Director of the Centro Baleares Europa, Kate Mentink who has attended the event for the past three years.
The walk was officially started by Joanne Ryan who is recovering from breast cancer and many of the walkers wore pink in memory of cancer sufferers.
Organisers Laura Penn and Linda Ledwidge were delighted with the number of people who took part in the walk and the amount of money raised.