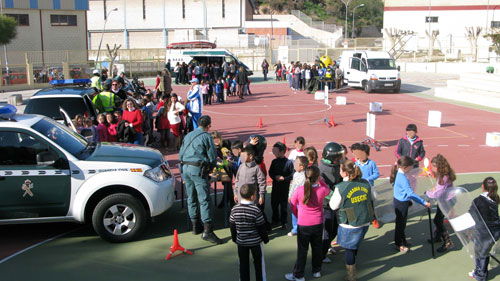 SINCE the beginning of the 2011/12 school year, the Guardia Civil have held more than 200 events at schools in Almeria province.
The include talks and exhibitions about the work which the Guardia Civil carry out, which is explained to the children who get the chance to take part in certain activities.
They also aim to prevent bullying, drug addiction, violent gangs, gender violence and the dangers linked to new technologies.