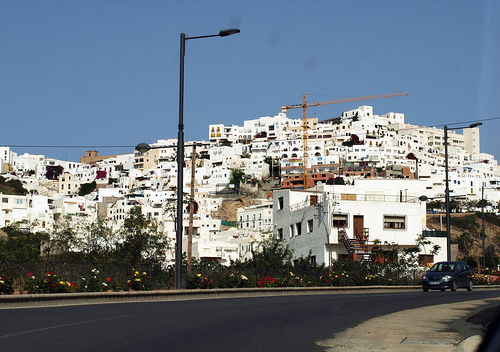 THE Mojacar car park is going to cost €132,000 more than originally budgeted (and possibly even more).
This was revealed by Spanish newspaper, El Ideal which reports that the project's on-paper plans do not coincide with reality, and that modifications have been made because of difficulties encountered during construction.
The opposition parties expressed their disapproval of the underground car park project when plans were first presented.
They continue to criticise Conservative PP Mayor, Rosa Maria Cano's management of the situation. The Union Mojaquera said that spending more than a million euros on the 37 space car-park which they say is badly-located, and out of keeping with the local environment, is outrageous.
Cano said that the car park is needed in order to encourage younger people to live in the town and make it possible for older residents to stay.
A public lift budgeted at €337,000 is also planned for completion by the end of summer 2013, to link the lower part of Mojacar Pueblo with the town hall square.
The car park is for residents only, and the road to the right of the Catholic Church is to become an access-only road.
In the February 2 issue of the EWN (1387), a Mojacar town hall representative said that whether or not individual people would like the style of the new square to be built on top of the car park, was a subjective matter.
In January, Cano said that the car park would be completed by summer 2012, and she has now confirmed this, and said that the square will be ready for the Moors and Christians processions in June.
The €750,000 to build the car park was a specific government grant and tax-payers money was not going to be being used for the project.
On April 2, a town hall spokesperson said that the additional money needed to complete the project won't be covered by the grant.
It will come from an amount budgeted by the town hall for the car park.
The Union Mojaquera accused Cano of being undemocratic by holding an emergency meeting, instead of the ordinary bimonthly meeting which should have been held in March.
The opposition party said that because of the Mayor's actions, they only had one hour's warning in which to study the relevant documentation.
The town hall said that the ordinary meeting couldn't be held because of scheduling issues, but that the question and answer session had been conducted just as it would have been in an ordinary meeting.
Photo credit: J>Ro
By Susan Leach
s.leach@euroweeklynews.com