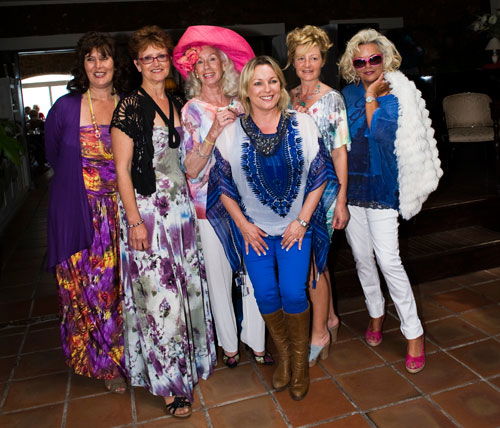 A MOJACAR fashion show sold out and raised €435 for the MACS cancer charity.
The clothes modelled by volunteers, were from Donna's bright new spring collection which will soon be available online at www.donnasboutique.co.uk.
The accessory section was organised by Ann Webber, who dressed models up who were wearing their own clothes, with the latest scarves, hats, bags etc.
Webber said that the event at Dolce Vita on Wednesday March 21, had proven extremely popular, and that she could have sold the tickets twice or three times over.
There is a spring fair in aid of MACS at the Kimrick, Mojacar on Saturday March 31. Twenty different stalls will be selling pies, pickles, crafts and gifts. MACS is running a "guess the name of the rabbit," competition and there will be a special chocolate snack menu offering cupcakes, white chocolate cheesecake and other treats.
On Sunday April 22, at 4pm, there will be another MACS fashion show, this time organised by Glad Rags and staged at the Vera Hotel.
Tickets cost €5 and include a glass of bubbly. A charity dinner will be served for €22 per person.
For more information and tickets call Margaret on 620 534 423.
By Susan Leach
s.leach@euroweeklynews.com