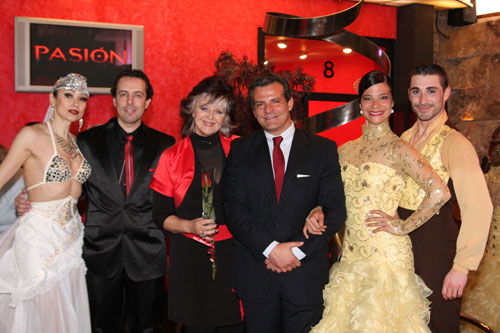 ALMOST 600 people attended the premiere of 'Pasión' the new daytime show at Son Amar.
The experience began outside with a traditional Mallorcan market selling handmade gifts and crafts and a drinks reception, and then moved inside to the auditorium where the audience were served a delicious variety of typical Mallorcan snacks.
The show tells of a passionate love triangle where Mario, a proud Spaniard is loved by two women: Gisela, a headstrong gypsy, and Aisha a sensuous Arabic girl.
Pasión features some new and spectacular flamenco performances from the Son Amar dancers.
Also featured in the new show (which has been written specifically for daytime audiences) is a fabulous Russian contortionist, an aerial dancer, a live flamenco guitarist, and an impressive white stallion.
The other Son Amar show 'We Are The World' (which will be presented in the evenings during 2012) will officially premiere in May.