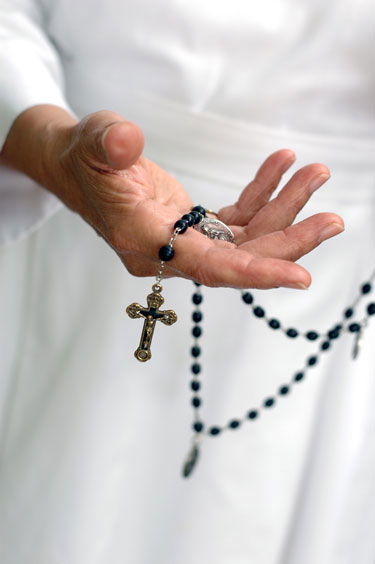 A CATHOLIC nun has been charged by Madrid's public prosecutor in connection with a baby 'stolen' from her mother in the Spanish capital 30 years ago.
Sister Maria Gomez Valbuena worked in the maternity department at Santa Cristina Clinic where the baby was born. She has been linked to Dr Eduardo Vela, a man whose name is appearing in dozens of complaints filed by mothers.
The nun, now her 80s, will appear in court but may refuse to testify as she has previously. The baby's mother, due to appear in court on April 3, claims the nun threatened that if she protested she would report her for adultery and her other daughter would also be taken from her.
Mother and daughter were reunited last year thanks to the research carried out by the adoptive father, who was never told where the baby had come from and provided proof that 'Sister Maria' had charged for an illegal adoption.
Up to 300,000 babies in Spain were stolen from their mothers and sold for adoption since the 60s, according to unofficial figures quoted by Angel Nuñez of the Justice Ministry in October last year.
The number of cases could account for up to 15 per cent of total adoptions between 1960 and 1989 in Spain, according to experts.
The practice started during the Franco regime and continued for 15 years after his death until the early 1990s and involved a network of doctors and nurses linked to the Catholic Church. Mothers – often young or unmarried – were told at hospitals and clinics their children had died soon or after birth, but these were sold on to childless Catholic couples with financial stability.
This was revealed in a BBC documentary 'This World: Spain's Stolen Babies' by journalist Katya Adler aired last year.