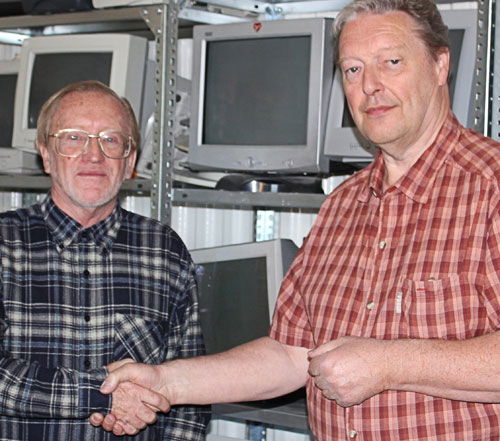 ARBOLEAS Town Hall and PIRdA (Arboleas Computer Recycling Project) confirmed their cooperation with the opening of the workshop and store for computers for donation to deserving causes.
The workshop is at the municipal Multiple Use Hall situated on the edge of the town.
The official opening was attended by Roger Done, Deputy Mayor of Arboleas, David Shear, President of the Albox Computer Club and many members, helpers and invited guests.
PIRdA is a section of the ACC, a registered non-profit association, and is run by unpaid volunteers from the ACC.
They receive old, unwanted and sometimes broken, IT equipment, then rebuild and refurbish to make good working systems for local associations, charities and other deserving groups and individuals.
For more details contact 950 064 311 or info@pirda.org or see www.pirda.org
Photo credit: Albox Photographic Club