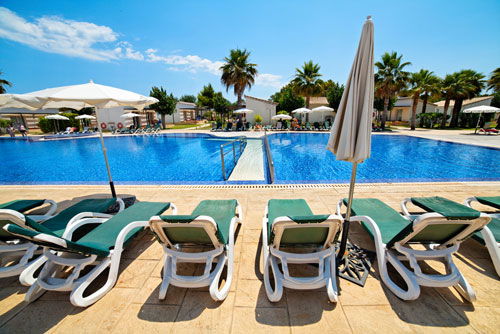 HOTELS in Palma are amongst the most expensive in Spain, according to a monthly study by comparing website Trivago.
In March, the average price for a night in a hotel in Spain was €98, five per cent more than the same month last year.
However, the average in Palma de Mallorca was €117 per night, beaten only by Barcelona, at €124 per night, and followed by Madrid (€100) and San Sebastian (€97).
According to Trivago's survey, compared to March last year, prices have risen the most in the Balearic region, where it rose by 15 per cent, from €91 to €105.
In Cataluña and in Asturias, prices have risen by 10 per cent, to €116 and €77 respectively, followed by the Canary Islands and Navarra, with a nine per cent rise to €116 and €83.
In Castilla-La Mancha prices rose by eight per cent to €83, and seven per cent in La Rioja to €80. Meanwhile, Cantabria and Andalucia only saw rises of four per cent to the average price, to €79 and €82 respectively.
Prices in Barcelona city rose by 11 per cent to €124, and in cities such as Salamanca, Toledo, Oviedo, and Granada, they rose by nine, eight, seven and five per cent respectively.
There are cities where prices dropped from last year, such as A Coruña, by 10 per cent; Valencia, eight per cent and Valladolid, Murcia or Bilbao, down seven per cent.
Comparing different months of the year, one of the highest rises in prices for March is seen in Valencia, with 23 per cent, due to the Fallas, with a room costing €78 in February going up to €96 in March.
Other cities which saw prices go up in February due to the Carnival season and fall again in March were Santa Cruz de Tenerife, Las Palmas de Gran Canaria and Cadiz, by 20, 11 and six per cent, respectively, to €75, €90 and €91.
Meanwhile, in Lugo prices were down compared to February to €53, in Murcia to €57, and in A Coruña, Burgos, Castellon, Huesca and Lleida to €62.
In Europe, prices have gone up the most in the Czech Republic, by 14 per cent to €83, and in France, by seven per cent to €145.
The European capitals which have seen the highest price differences are Prague, by 14 per cent to €83 and Paris, by 11 per cent to €166.
The most expensive cities are Milan (€180), Oslo (€161), Venice and Stockholm (€155). The cheapest are Budapest (€64), Riga (€66), Sofia (€74) and Warsaw (€76).
By Jennifer Leighfield