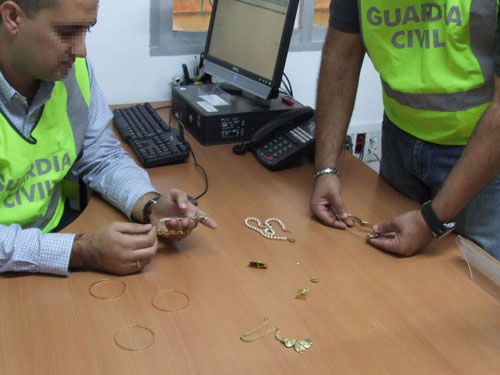 A WOMAN, 44, was arrested in Huercal de Almeria for stealing gold jewellery from the elderly couple for whom she worked as a maid.
She sold the items for more than €2,000 although their value was closer to €6,000.
It was impossible to recover the stolen goods which had already been melted down.