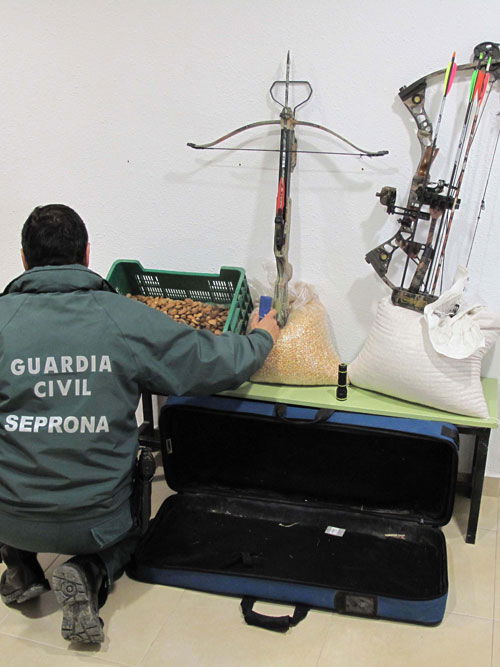 GUARDIA CIVIL reported five people who were caught hunting wild boars with a crossbow in an area known as La Mata in Mojacar.
The officers from the Nature Protection Service (SEPRONA) set up surveillance in the area of the Rio Aguas riverbed, in order to detect traps laid to catch the boar.
They saw two groups of people who set traps and then hid in the bushes carrying the crossbows as well as arrows and a torch, all of which were seized.