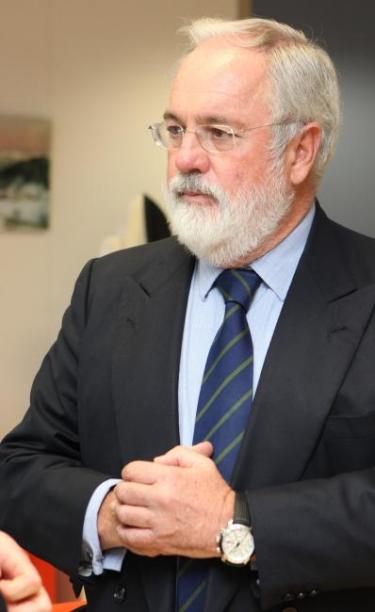 SPAIN'S Environment ministry is resigned to paying Brussels' price for not meeting European Commission standards for wastewater treatment.
Minister Miguel Arias Cañete has admitted to the Environment Advisory Council that Spain has failed to carry out directives and apparently accepted in advance that the government will have to pay annual fines of between €20 and €50 million.
Brussels has been chasing Spain for years over sewage treatment for years and the present situation was inherited from the former socialist government, Arias Cañete claimed.
Eighty-five percent of Spain's wastewater is correctly treated although with a population scattered over wide areas, thousands more plants are needed than in countries where a larger number of inhabitants are concentrated in fewer localities.
Brussels started proceedings against Spain on two counts last year and a third set of fines are in the offing. The first warning came after waste was found to be incorrectly treated in 38 Spanish towns with a population of more than 15,000, according to a report in Spanish daily El Pais.
Although 15 now have treatment plants and a further 12 are under construction, work has yet to begin in another 11 towns including Nerja (Malaga), Santiago de Compostela (La Coruña) and Vigo (Pontevedra).
Spain now faces further sanctions because there are 912 towns and villages of under 2,000 inhabitants in all regions, apart from Murcia and Navarra, where wastewater treatment does not meet directives.
Spain received another rap over the knuckles last year after wastewater treatment was pronounced substandard in 39 towns and cities considered "sensitive" because of their ecological value and where stricter conditions apply.
Sewage treatment is the responsibility of the autonomous and municipal authorities, although many plants are co-financed by the Environment department and the sector needs an annual investment of approximately €1,000 million.
By Linda Hall