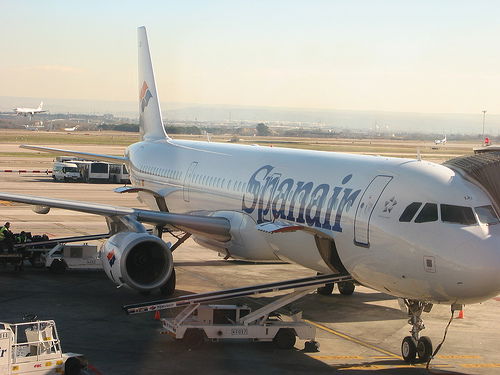 Spanair, the financially troubled 26 year old Spanish airline, went belly-up last weekend stranding an estimated 23,000 travellers and leaving over 3,000 bewildered employees up in the air over their futures.
The closure grounded around 647 flights spread around Spain, Africa, France, Germany and Morocco.
Photo credit: ♣ ℓ u m i è r e ♣
Read the full report by Benny Davis in Thursday's EWN.