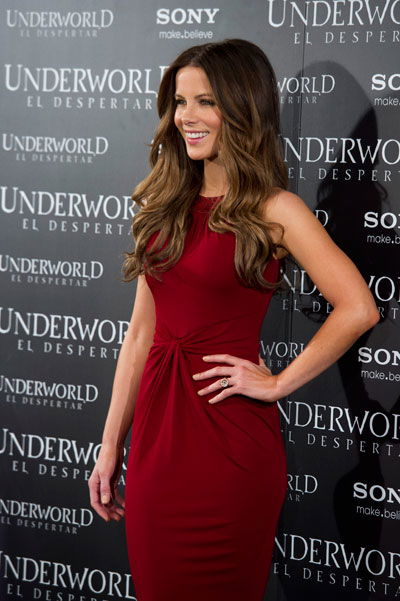 ENGLISH Actress, Kate Beckinsale was today (Wednesday) in Madrid to attend a photocall to promote the latest installment of the Underworld films, Underworld: Awakening.
The fourth part of the series takes place six months after the events of Underworld: Evolution where humans have discovered the existence of the Vampire and Lycan clans.
The cinema release date in Spain for the film is this Friday (27 January).
Photo credit: Sony Pictures Releasing de España